Born in 1775, Jane started writing at the age of 15, Northanger Abbey, Sense and Sensibility, and Pride and Prejudice were completed by the age of 23. She died in 1817 at the age of 41... makes one wonder what wonderful stories would of came from her in later years.





Library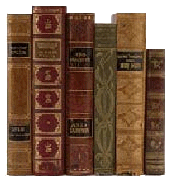 Looking for a good book to read, here are some of
My Favorite Books!

Book Clubs!
We have
BULK PRICING!
Find out more
HERE!

Books are produced by the thousands, however your custom jewelry from The Author's Attic at deSignet is made one by one just for you!

We sincerely hope your pieces will be loved and treasured just like the words in your favorite books.

How to Order | Shipping |About Us | Contact Us | Return Policy | General Information | Home