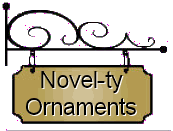 How to Order | Shipping | About Us | Contact Us | Return Policy | General Information | Home


Book Clubs!
We have
BULK PRICING!
Find out more
HERE!



Casey, Jamie and Pamela
Cindy Brandner was inspired by the novel "Trinity" by Leon Uris. Cindy weaves her tale of Northern Ireland conflict that would make a Seanchaí. In the days of old the Seanchaithe would travel from town to town to tell their tales, all you have to do is visit amazon.com! Fall in love with Casey and Jamie just as Pamela does, and you'll see how hard it is to choose!





Cindy is the author of 4 books about the Irish Troubles- Exit Unicorns, Mermaid in a Bowl of Tears, Flights of Angels, In a Country of Shadows, and currently working on her 5th in the Exit Unicorns Series.

A truly gifted author, Cindy lives in the Interior of British Columbia in a home that has been charmingly described as a 'hobbit hole'.

Visit Cindy's
Website
Here!




How to Order | Shipping |About Us | Contact Us | Return Policy | General Information | Home




Book Clubs!
We have
BULK PRICING!
Find out more
HERE!







Back


Exit Unicorns 3D Charm
#CH03582
Size:
20 x 13.3 x 6.1mm
Sterling Silver Antiqued
$50.00
---
Gold Plated
Not Antiqued
$60.00
---
14K Gold
Not Antiqued
$599.00






Exit Unicorns Flat Charm
#CH03581
Size
20 x 13.3 x 6.1mm
Sterling Silver
Antiqued
$30.00
---
Gold Plated
Not Antiqued
$40.00
---
14K Gold
Not Antiqued
$299.00

Add
Pandora Like - Individuality Bead Link Attachment
$10.00

Please include in "comments"
section of Order Form

Add a Sterling Silver Chain
$20.00 
Indicate Chain Length when Ordering
16,18,20 Inch Available


Please include in "comments"
section of Order Form
Add a Sterling Silver Toggle Bracelet
$70.00

Recommended for larger charms.



Please include in "comments"
section of Order Form

Add a Simple Sterling Silver Clasp Chain
$40.00
Shown with Mini-Books Charms, charms are NOT included.



Please include in "comments"
section of Order Form
How to Order | Shipping | About Us | Contact Us | Return Policy | General Information | Home |